Join Us For Our Fifth Big Year!
A "Christmas Carol on the Avenue" rolls into West Reading once again! A beloved holiday tradition in Reading, PA for our fifth year. This is one holiday season event you do not want to miss. Filled laughter and joy, happiness and tears, Fecho Productions is proud to bring the holiday spirit to each and every one of you. After a sold-out run every holiday season, "A Christmas Carol on the Avenue," will once again, this December, grace the Holiday Glow of this effervescent Avenue in West Reading. This year, Fecho Productions is set to present only sixteen performances of this special family-friendly holiday event!
Back by popular demand, and now in its 5th big year, the festive interactive holiday sensation, A Christmas Carol, with a Pennsylvania Dutch Twist, strolls joyously into West Reading, once again, sponsored by the L.O.V.E. Team of West Reading and Curious on the Avenue. Since it was debut in 2014, this wondrous traveling show has played to standing room only and has delighted audiences of all ages. This delightful event begins and ends at Curious on the Avenue, at 605 Penn Avenue, in their idyllic courtyard. When guests arrive they will be treated to a wine tasting, provided by the award-winning Starving Artist Winery, and there is also complimentary cheese and crackers, and apple cider for those underage or non-drinkers.

The magical storytelling begins at Curious as the audience meets old Scrooge who is about to go on his rounds. The audience is transported back in time to the streets of Olde West Reading Towne. Scrooge, himself plays the surly emcee of this delightfully fun and wonderfully homespun treatment of the Charles Dickens' classic. Children and adults love it, giggling between the comedy and the dramatic twists, as they also get a mini-tour of historic West Reading.

Ebenezer Scrooge spins the time-honored tale, as the audience walks along with Scrooge, making several stops at various West Reading businesses to meet other characters and further the storyline. At each participating store, guests will be offered complimentary snacks or non-alcoholic refreshments, as well. As old Scrooge begins to find some faith and trust in his fellow man and is reminded what a blessing each day of life is, this unique retelling of the Dickens' classic wends its way back to Curious, as the audience and the cast sing Christmas carols!
A Christmas Carol on the Avenue is the brainchild of producer LJ Fecho, owner and founder of Fecho Productions and Artistic Director of Genesius Theatre. Fecho adapted the script from the book by Charles Dickens. The interactive show has a cast of 7 actors, who play multiple roles and even audience members are called upon to portray various characters. This year's production features, once again, Vicki Nunis and Christine Cieplinski, two women, who alternate playing the infamous Ebenezer Scrooge. In addition, Fecho, also co-wrote, along with writing partner Michael O'Flaherty, the musical A Connecticut Christmas Carol, being presented this December at the famous Goodspeed Opera House in Connecticut, directed by Hunter Foster, and starring Robert Cuccioli as Scrooge. (Mr. Cuccioli is well known for his critically acclaimed portrayal of the title role in the original Broadway production of Jekyll & Hyde.)

Fecho Productions highly suggests you purchase tickets in advance!
---
The Christmas Carol on the Ave begins Dec 8th and plays through till the 23rd. There are two performances each show date starting on Dec 8th - 23rd.
All shows include a wine tasting and light refreshments event 45 minutes before show times.
This is a walking tour. We walk approximately 1 1/2 to 2 blocks one-way (more or less) and then back to near Curious, 1 ½ to 2 blocks, for an approximate 3 to 4 blocks of total walking. We walk at a normal pace to ensure we get to all the shop locations within the time allotted for the performance.
General Admission
---
To celebrate our 5th big year, tickets are discounted $5.00.
A complimentary wine tasting by Starving Artist Winery (non-alcoholic beverages available), cheese and crackers, the full story of A Christmas Carol acted out by professional actors, chocolate coins and special treats, gifts, and discount coupons from participating West Reading businesses.
A small credit card processing fee applies.
Purchase Tickets
Children Admission (<12)
---
To celebrate our 5th big year, tickets are discounted $2.50.

Children under 3 may attend with a parent or guardian's free of charge. Show includes cheese and crackers, the full story of A Christmas Carol acted out by professional actors, chocolate coins and special treats, gifts, and apple cider.
A small credit card processing fee applies.
Purchase Tickets
Show Information
Parking in and around West Reading. The event starts and stops at Curious on the Avenue. The events run rain, shine, or snow, so please come prepared and dress accordingly. Most West Reading shops are not easily handicap accessible, so audience members are welcome to bring a wheelchair and have a friend or family member push them through the event, but they may not be able to get into some locations. *This is a walking tour which requires a total of 4 blocks of walking.*
Complimentary Wine Tasting from Starving Artist Winery – If you are of drinking age, you also receive a complimentary wine tasting of four of Starving Artist's Award-winning wines. You can also treat yourself to a full glass of wine or even purchase a bottle of their fine wine at the event. There will be a wine tasting 45 minutes before show times. Please arrive 10 minutes before show time. Appropriate for all age ranges.
Our Sponsors
Sponsored by L.O.V.E. Team of West Reading, Curious on the Ave., Genesius Theatre, Starving Artist Winery, Tina's Salon and Day Spa, Reading Magazine, Go2997.com, Justin Bortz Jewelers, United Artist's Salon, David's Cleaning Service, Hoffmann Publishing and
Berks County Living Magazine

Media and Graphics by Derek Sheldon @ Clydesdale Bus Lines.
All these events are the brainchild of Tina Shenk, Justin Bortz and Larry Fecho, who were looking for clever ways to celebrate the Holiday Season on the Avenue. Happy Holidays!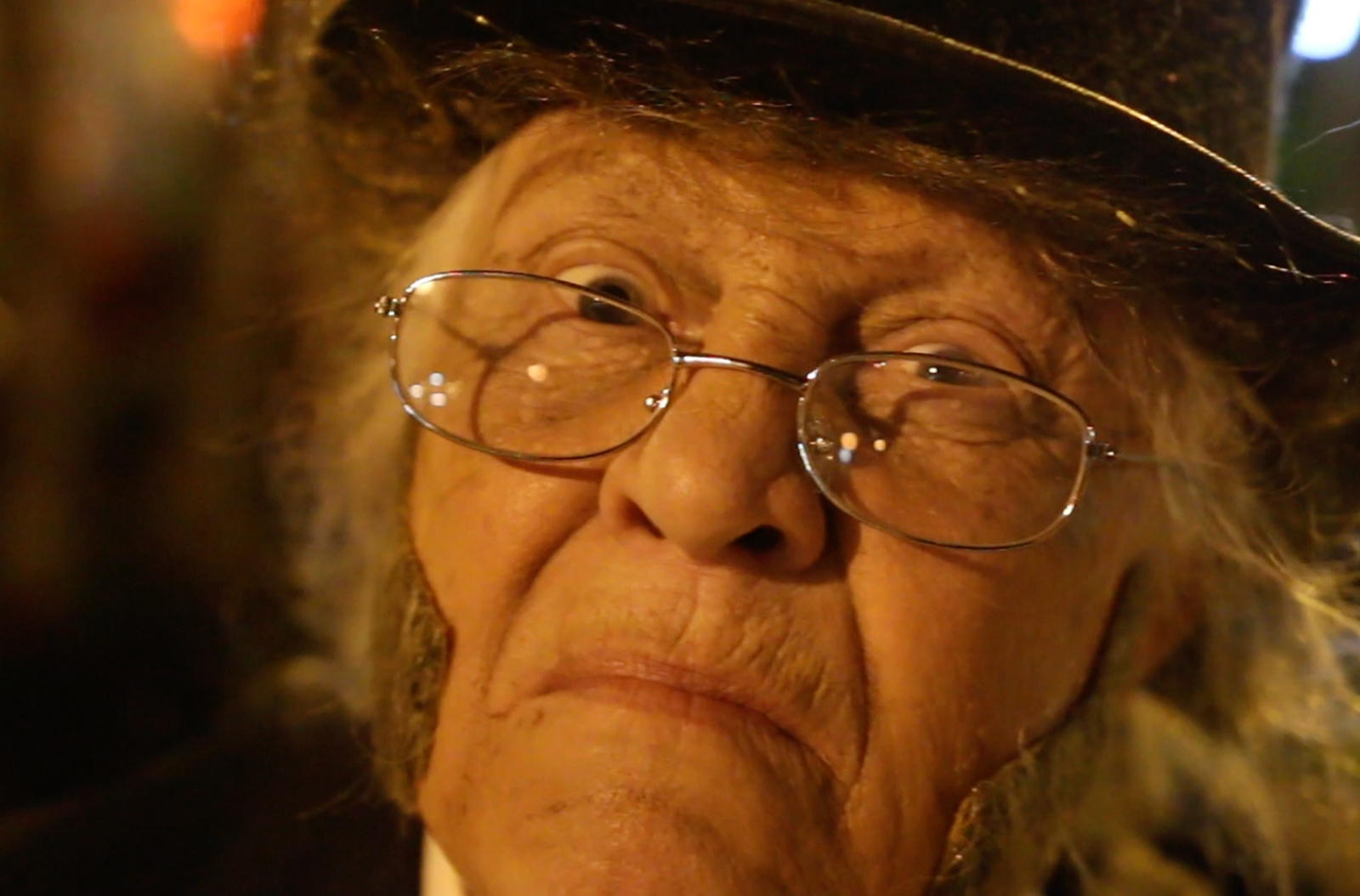 A Christmas Carol on the Avenue in West Reading
Join the cast and crew of Fecho Production's 2017 interactive PA Dutch Christmas Carol. Bah Humbug!
Watch our promotional video
"He did it all, and infinitely more; and to Tiny Tim, who did not die,
he was a second father. He became as good a friend,
as good a master, and as good a man, as the good old city knew,
or any other good old city, town, or borough, in the good old world."