Join Us For Our Forth Big Year!
Pennsylvania Dutch "Christmas Carol on the Coach" rolls into West Reading once again! A beloved holiday tradition in Reading, PA for our forth year. This is one holiday season event you do not want to miss. Filled laughter and joy, happiness and tears, Fecho Productions is proud to bring the holiday spirit to each and everyone of you. After a sold-out run during the 2014, 2015, and 2016 Holiday season, the Pennsylvania Dutch "A Christmas Carol", aboard our Christmas Coach, will once again, this December, grace the Holiday Glow of this effervescent Avenue in West Reading. Last year's event was so successful that it sold-out a week before the our former Trolly started and ten more performances were added. This year, Fecho Productions is set to present a-whopping thirty performances of this very special family friendly holiday event!
Take a ride back in time as this delightful family interactive entertainment, with a PA Dutch twist, unfolds in and around charming West Reading. The audience starts our Christmas journey at Curious on the Ave as we transpor back in time to the streets of ye olde West Reading Town. Scrooge, himself, plays the surly emcee of this delightfully corny and wonderfully homespun treatment of the Charles Dickens' classic. With a heart locked up tighter than a cash box, Scrooge, encounters the visits of three spirits at various West Reading businesses, for the chance to open up his heart and relish in the joys of his fellow man. Children and adults will love it, giggling between the comedy and the dramatic twists, as they also get a mini-tour of West Reading.

Our show begins with Ebenezer Scrooge and the Crathchit's in tow, they start to spin the time-honored tale for the audience. Our show will make several stops at various West Reading businesses to meet other characters and further the storyline. Scrooge begins to find some faith in his fellow man and is reminded what a blessing his life is as the audience winds its way through West Reading and while riding on the coach through old charming Wyomissing as they sing Christmas carols and make merry!

The Chistmas Carol on the Coach in West Reading is the brainchild of producer L J Fecho of Fecho Productions and Artistic Director of Genesius Theatre. Fecho adapted the script from the book by Charles Dickens. The interactive show has a cast of 8 actors, who play multiple roles and even audience members are called upon to portray various characters.

Fecho Productions highly suggests you purchase tickets in advance!
---
The Christmas Carol on the Coach begins Dec. 2 and plays through till the 23. There are several performances each evening.
All shows includes a wine tasting and light refreshments event 45 minutes before show times.
General Admission
---
A complimentary wine tasting at by Starving Artists Winery and or a non-alcoholic beverages, the coach ride, the full story of A Christmas Carol acted out by professional actors, special treats, gifts, and discount coupons from participating West Reading businesses.
Purchase Tickets
Children Admission (<18)
---
Children under 4 may be seated on a parent or guardian's lap free of charge.
Purchase Tickets
Show Information
There is limited parking directly in the rear street behind Curious in West Reading. Please use the dental office spaces or obtain a ticket pass and park in the Chef Alan's parking lot. The coach is not wheelchair accessible, but is climate controlled for your comfort. General Admission Seating only. The coach is limited to only 30 seat per performance slot and it is highly suggested that tickets are purchased in advance. The events runs rain, shine, or snow, so please come prepared and dress accordingly.
There will be a wine tasting 45 minutes before show times. Please arrive 10 minutes before show time or we may not be able to accommodate you on the coach. Appropriate for all age ranges, however, there is a small amount of walking and entering and exiting a coach.
Our Sponsors
The event is sponsored by L.O.V.E. Team of West Reading, Genesius Theatre, Ridgewood Winery, Tina's Salon, Solve IT Solutions, Rhoads Limousine, Justin Bortz Jewelers, United Artist's Salon, David's Cleaning & Derek Sheldon. Plus, there will be other Holiday Glow Events in West Reading, presented by Fecho Productions and sponsored by The West Reading Business Association.
All these events are the brainchild of Tina Shenk, Justin Bortz and Larry Fecho, who were looking for clever ways to celebrate the Holiday Season on the Avenue. Happy Holidays!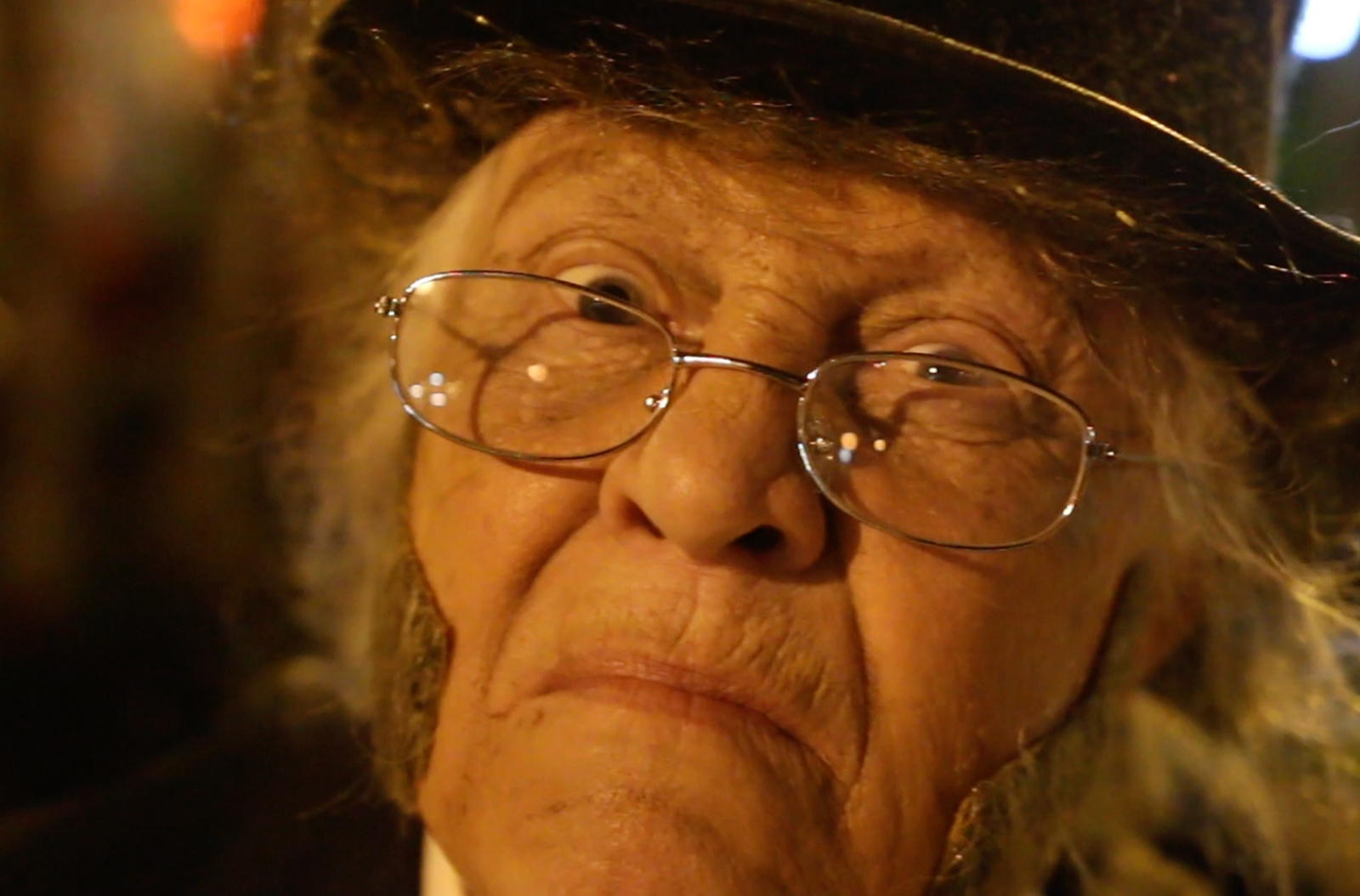 A Christmas Carol on the Coach in West Reading
Join the cast and crew of Fecho Production's 2017 interactive PA Dutch Christmas Carol. Bah Humbug!
Watch our promotional video
"He did it all, and infinitely more; and to Tiny Tim, who did not die,
he was a second father. He became as good a friend,
as good a master, and as good a man, as the good old city knew,
or any other good old city, town, or borough, in the good old world."