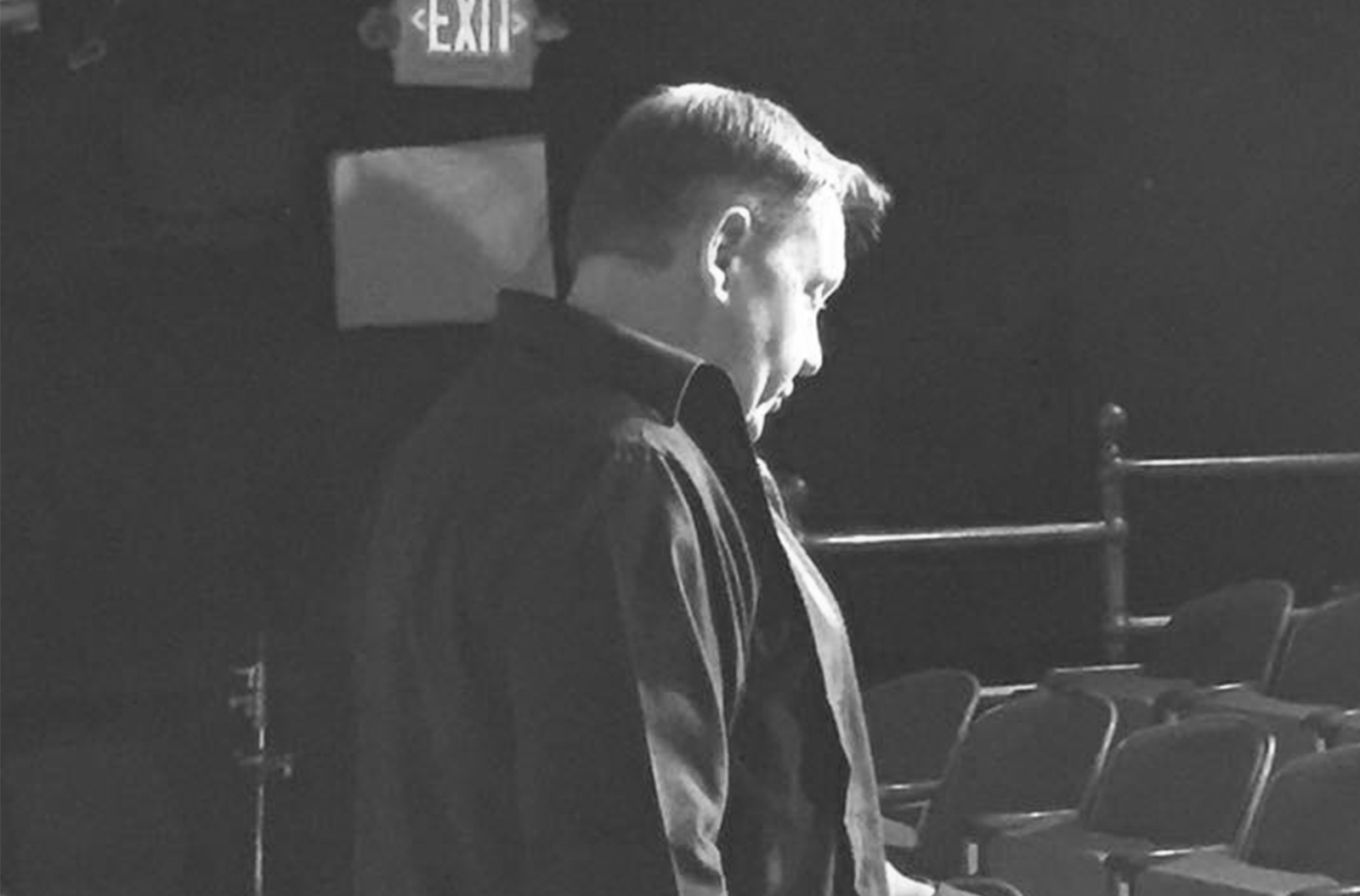 L J Fecho – Bio – Producer, Director, Writer
Lawrence Fecho was the Artistic Director of Genesius Theatre, in Reading, PA, from 2006 to 2009 and is currently the Artistic Producer of Genesius, where he began his theatrical career at the age of twelve. By the time he graduated from high school, he had been involved in over 65 plays and musicals. Soon after that, he was hired as a staff-associate for the late Broadway producer, Alexander H. Cohen. During that season, he assisted on Hellzapoppin', starring Jerry Lewis and Lynn Redgrave, Comedians, directed by Mike Nichols, and Anna Christie, starring John Lithgow, as well as the 1977 Antoinette Perry "Tony" Awards telecast on ABC.
Mr. Fecho has been the Special Events and Cabaret Manager at the acclaimed Williamstown Theatre Festival in Williamstown, MA and produced WTF's Annual New York Cabaret Benefit (1985/86) at Studio 54 and The Palladium, featuring such notables as Paul Newman, Joanne Woodward, Dick Cavett, Christopher Reeve, Betty Buckley and Patti Lupone, to name a few. He was the Marketing Director and Assistant Producer at Off-Broadway's Hudson Guild Theatre, and assisted the producer of Carol (The Best Little Whorehouse In Texas) Hall's Off-Broadway hit, To Whom It May Concern, directed by the legendary screen star, Geraldine Fitzgerald. Mr. Fecho freelanced as a production assistant for The Manhattan Theatre Club, La Mamma, The Watery Star Theatre and The New York Theatre Workshop, and was the Director of Promotions at the Fulton Opera House, in Lancaster, PA. He was known as the guy "who could get almost anything for free"!
Upon returning to his hometown, he was hired by the City of Reading, PA to promote arts, entertainment and special events in the downtown central business district, and later, to consult on the first phase of a planned restoration of the Astor Theatre, an art deco movie palace. He has also directed/produced productions of Proof; The Who's Tommy; Urinetown; Bye, Bye Birdie; Fiddler On The Roof; How To Succeed In Business; West Side Story; Grease, Scrooge – The Musical, Gypsy, Dames at Sea, and Godspell; Sweeney Todd; West Side Story; Tom, Dick and Harry; Hair; The Great American Trailer Park Musical; And The Beat Goes On; Jesus Christ Superstar; Dirty Rotten Scoundrels; Genesius A New Musical; Striking 12; Bill W. and Dr. Bob; The Full Monty; and The Belsnickel Scrooge.
In addition to writing twelve comedic murder mystery events, he has written a full-length play, Just Another Illegitimate Child Of John Lennon, which made its debut at Genesius Theatre in 2003. It then moved to the 2003 Philadelphia Fringe Festival, where it had four sold-out performances at the Adrien Theatre. He also collaborated with Michael O'Flaherty on a new musical entitled, Genesius, that made its premier at Genesius Theatre in 2007. It then, had a workshop production at Goodspeed Musicals in 2008, a full production at Civic Theatre of Allentown in Spring of 2009 and an Equity Approved Showcase in NYC in the late summer of 2009. O'Flaherty and Fecho made a professional recording of Genesius to entice Regional Theater's around the U.S. to present the production at their theaters. In addition, Michael O'Flaherty and he collaborated on, The Belsnickel Scrooge – a Depression Era, Pennsylvania Dutch version of A Christmas Carol, which made its debut in 2007, at Genesius and has been presented as the annual holiday production at Genesius.
With his background in theatre and learning from the masters, he brings his passion of theatre and the arts to every project he creates making it uniquely yours. He is a powerhouse of resourcefulness and can not only create a one-of-a-kind event but find the manpower to stage and produce an end result that will rival broadway productions.